Why Trauma and Somatics?
About us
Our vision of a healthier, happier world.
Trauma and Somatics was co-created by Will Rezin and Aurianna Joy, who have 35 years of combined experience in personal growth + inner work, along with a combined 23 years working as helping professionals.
When we began our training to offer trauma-centered care as Somatic Experiencing Practitioners® in 2017, we realized there was a significant gap in the personal development + self-help industry. This gap was leaving people more fragmented from themselves as a result of not understanding the neurophysiology of stress and trauma.
We asked ourselves, "How can we help people maximize the benefits of personal development while minimizing its risks?"
Thus, Trauma and Somatics was born in August of 2020.
We've taken everything we've learned in our years of experience as helping professionals and created a 3-month immersive journey to guide you in becoming a trauma-informed human and practitioner.
Here's what we're about as a company:
T+S Purpose: To create a trauma-informed world, for the benefit of all beings.
T+S Mission: We train helping professionals to offer trauma-sensitive care to their communities.
T+S Vision: We envision a world free from trauma. A world where safety, dignity, and belonging are common values. A world where all beings are happy and free.
Aurianna Joy is a somatic leadership coach, embodiment mentor, herbalist, doula, and trauma resolution educator who guides individuals on the delicate path of cultivating aliveness and living a life free from trauma.

Using her 15 years of personal inner work and spiritual growth combined with 10 years of professional experience in the healing arts, she weaves an intricate web of healing and remembering for those in devotion to their path of Becoming.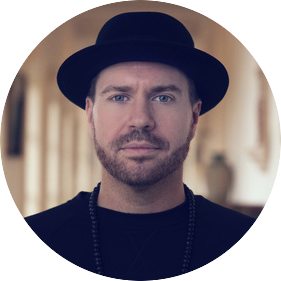 Will Rezin is a mystic, philosopher, somatic coach & trainer, and trauma integration specialist who guides individuals on the often mystical and winding journey of waking up to their own aliveness.

Will integrates 21 years of inner work, esoteric inquiry, and cultural research with 13 years of professional experience in the healing arts. Everything Will does supports his personal mission to end human suffering, and his professional mission to bring trauma-informed care into the mainstream so that it can be available to everyone who needs it, without stigma or exclusion.